Top Page
Laboratory of Applied Entomology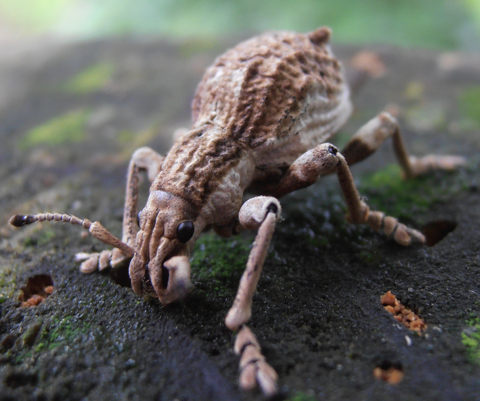 In our laboratory, we study the behavior and the physiology of insects.
News
Student Award in APACE 2019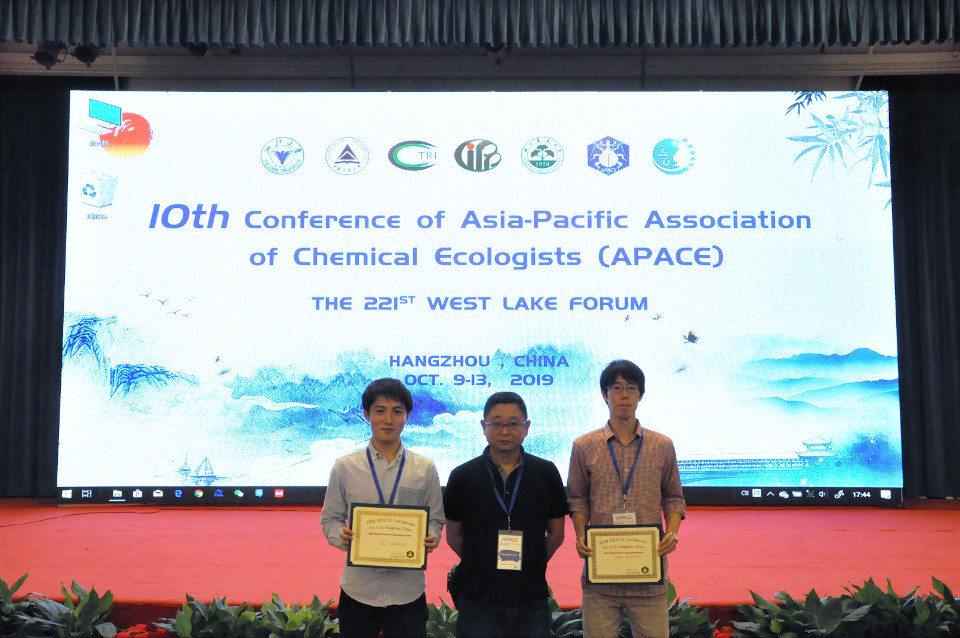 Prof. Hori and 2 students attended 10th Conference of Asia-Pacific Association of Chemical Ecologisit (APACE).
Shun Yosano (PhD student) got "Student Oral Presentation Award" and So Nakano (Master course student) got "Student Poster Presentation Award"!
Also, Mr. Yosano got "Student Travel Award".
Congratulations!!
Student Poster Award
Moeko Konno got (master course student) "Student Poster Award" in "62th Congress of the Japanese Society of Applied Entomology and Zoology" at Kagosima University.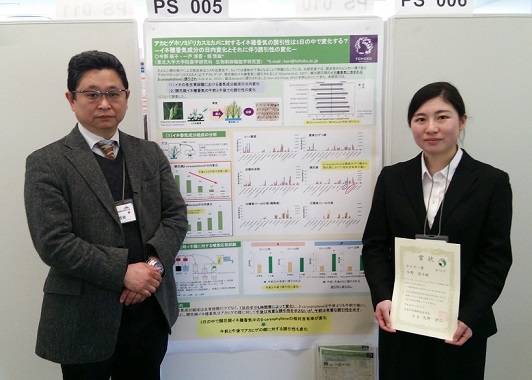 (2018.3.29)
News
This website was renewed.
(2012.11.6)